Let the sun shine in with Faerber's Bee Window, Inc.
Nov 28, 2017, 16:25 PM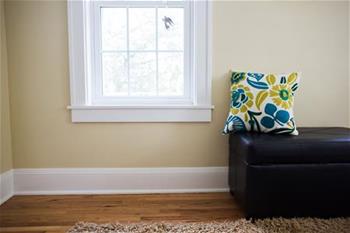 As one of the unique benefits of buying modern windows, daylighting is beneficial in many ways. The abundance of natural illumination in your home would make your home healthier, more functional, and more livable. Let BEE Window® Inc.explain how you benefit from increased daylighting:
Lowering Energy Bills
The sun is the ultimate source of free light. Turning on electric light bulbs emits heat, increasing your room's temperature. But if you invest in an energy-efficient window installation, BEE Window can use the sun to illuminate your indoor spaces without excessive heat gain.
Increasing Indoor Visibility
Sunlight provides positive effects on visual performance, allowing you to do tasks with ease. Artificial light can't completely mimic the brilliance of the sun delivers; incandescent lighting emits a warm, yellowish tone, while fluorescent lighting radiates the cool, bluish hues.
Improving Mood
If you love the sun, flooding with your interior with daylight can give you a sense of joy. This is why many homeowners invest in porch conversions. Turning an open or screened porch into enclosed living spaces allows you to enjoy the light without dealing with the heat or other discomfort.
Regulating The Human Circadian System
The circadian system is your body clock that tells you when to sleep and rise. Exposure to bright light during the day and little illumination at night helps signal your body when to rest and wake up. Optimizing daylight and using window coverings are important in regulating your physiological processes.
Being Closer To Nature
The bibliophile hypothesis suggests that human beings have the innate need to be at one with nature. One way to seek connection with the world is exposing yourself to natural light. With large windows, you can also capture panoramic views and bring the outdoors in. As the ultimate source of handyman services in the region,BEE Window® can help you make the most of the sun. We'll study the orientation of your rooms to the sun and keep the local climate in mind to use natural light to its best effect. With thoughtful window and sun room design, we prevent visual discomfort through glare and distraction.


Faerber's BEE Window® - TEAM Philosophy

Teamwork. Each position, from a cheerful voice on the phone, quality assurance, sales, installation, service, and support personnel, must work together.
Ethics. We choose to maintain the highest level of integrity, honesty, and trust-worthiness. We choose to be responsible to our customers, associates, environments, and societies we serve.

Accountable. We are accountable for customer satisfaction and stewardship of our human, financial, and natural resources.

Measured. We measure our success by the willingness of customers to refer us to others and to continue to do business within our family of businesses.

CLICK HERE to visit Faerber's BEE Window® Inc. - Serving Replacement Windows, Sunrooms, Exterior Doors & Bathroom Remodeling needs throughout Indiana since 1983.

The Indianapolis Home Show welcomes Faerber's BEE Window®, Inc. as a sponsor of this year's event on January 19-28, 2018 at the Indiana State Fairgrounds. The show 100's of home improvement experts like Faerber's BEE Window®, Inc. to provide advice and assist you with your projects. Don't have tickets yet? CLICK HERE - We can't wait to see you there!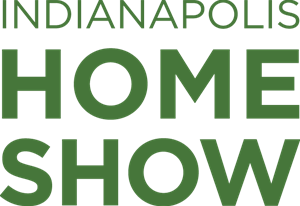 JANUARY 19 - 28, 2018
INDIANA STATE FAIRGROUNDS