Q&A with Good Bones' Karen Laine
Jan 14, 2019, 16:33 PM
Karen Laine is the mother of mother-daughter duo "Two Chicks and a Hammer" from the HGTV show
Good Bones
. In this Q&A, Karen talks about her best organization hack and ways to improve your space!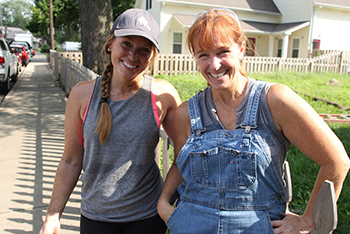 Q: What's a common mistake homeowners make when they take on a home improvement project themselves?
Karen
: "Underestimating time and cost. Always have a reserve of time, money and, most importantly, patience. Be willing to recognize when you need professional help."
Q: What decor items are worth splurging on?
Karen
: "I save my splurge for things I am going to love for a long time: an amazing rug; beautiful wall art; a granite countertop that makes my day every time you use it; and a deep leather sofa that is perfect for curling up with my husband."
Q: What's an easy DIY project homeowners can tackle to improve their space?
Karen
: "Paint the front door. If you are more ambitious, choose a room to re-envision. Has your family room slowly filled with furniture that makes it feel crowded? Whittle down the pieces or replace them with more useful ones. Or do you not have enough furniture to store board games, books, movies and electronics? Consider attractive closed storage with some open shelving to display attractive pieces. A new area rug can work wonders!"
Q: What's one thing we wouldn't guess about you?
Karen
: "Most people are surprised to find I have a tattoo that goes from the nape of my neck, covers my back and extends down the backs of my thighs."
Q: What's your best organization hack?
Karen
: "Don't fold your towels or washcloths. Roll them. My mom taught me this, and it's amazing how much easier it is to find what you need on a shelf or in a drawer when they are all rolled, rather than folded and stacked. They also seem to take less room somehow."
Two Chicks and a Hammer
stars Karen and Mina appear at the Indianapolis Home Show on Friday, January 18 and Saturday, January 19 — sharing home renovation tips, tricks and trends. Don't miss them!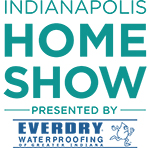 JANUARY 18-27, 2019.
INDIANA STATE FAIRGROUNDS