Looking Back on 100 Years of Indianapolis Home Shows
Take a trip back in time with our 100th anniversary feature! The Indianapolis Home Show is the oldest as well as one of the largest home shows in the country. According to the Encyclopedia of Indianapolis, the first Indianapolis Home Complete Exposition, its early name, was held at the Indiana State Fairgrounds in April 1922 and had 67,000 people in attendance. Sponsored by the Metropolitan Indianapolis Board of Realtors, the Home Show was a way to promote homeownership in Indianapolis.
This year, the Indianapolis Home Show returns for its 100th year! An Indiana tradition, the show offers the latest in decorating, landscaping, construction and remodeling ideas. Visitors to the Indianapolis Home Show of today can talk to hundreds of home and décor experts for advice and explore thousands of the newest home products.
And for its centennial anniversary, the Home Show will give visitors the chance to see and experience the past with a special feature. Designed and developed by Home Show Landscape Coordinator Bill Brown, the exhibit will have a museum feel as visitors enter Exposition Hall. Attendees can walk through the decades of the Indianapolis Home Show and see the trends, designs and homes that have shaped our lives and communities.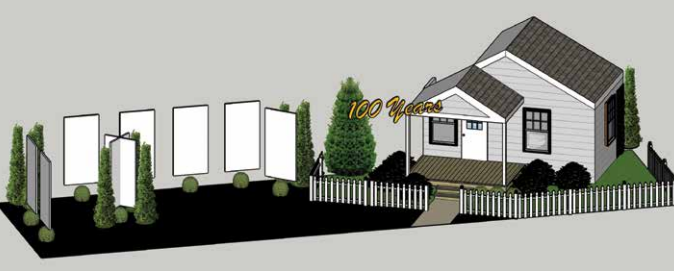 "Memories are powerful," Brown said. "They can transport us back in time at a moment's notice. And this exhibit will bring back memories of 100 years of the Home Show with hundreds of photos, programs, tickets, landscape images and show souvenirs."
Additionally, visitors are invited to bring their own photos or souvenirs from past Indianapolis Home Shows to donate to the collection.
Come to the 2022 Indianapolis Home Show and take a trip back in time when you step into Exposition Hall!
Plus, read more about the 100th anniversary in the recent
Indianapolis Star article
with details on who currently lives in the first centerpiece home!
Jan 17, 2022, 15:00 PM