Experience the Delights of the Designer Cottage
Jan 11, 2019, 16:23 PM
Looking for a cozy cottage bursting with the latest design trends? That's what the Designer Cottage brings to the Indianapolis Home Show! Set up almost like an IKEA show floor, the Designer Cottage is built by Emergent Construction, and the design team is led by local designer Liz Henderson.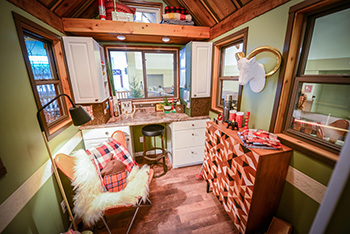 The cottage has six specific "rooms" ranging from bedrooms to kitchens to dining areas. Each room is decorated by a new designer who has complete reign over how to decorate their space; however, the cottage still has a cohesive feel brought together by warm neutral tones.
Each room offers visitors budget-friendly ideas for decorating, and they will walk away with practical ideas they can implement as soon as they get home.
Located in the South Pavilion, the Designer Cottage is a focal point for inspiration. It has a cottagey-feel with a modern twist. The exterior is charcoal black including black windows. Inside the segmented space, each designer has their choice of wall treatment for their 10x10 rooms. If attendees like the way a designer has staged their room, they can then talk with them onsite for tips or schedule a consultation for help with bigger projects.
"If you just bought a place or are starting to renovate, start with a neutral wall pallet," Henderson said. "Dark wood floors make a good base, and if you go with classics that are timeless, you won't be stuck with trendy pieces you end up hating five years later."
"Big and crazy houses are no longer wanted," said Matt Troyer, owner of Emergent Construction. "People are hunting for functional spaces they will actually use and making them fit their style. You have to ask yourself, how do you maximize the space you have?"
Each room in the cottage has a detailed list of products used that Indianapolis Home Show attendees can then purchase offsite. Most products and room treatments are sourced from local Indiana businesses. Get the full scoop when you join us January 18-27 at the Indiana State Fairgrounds.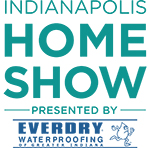 JANUARY 18-27, 2019.
INDIANA STATE FAIRGROUNDS