Sponsor Spotlight: Everydry Waterproofing
Nov 17, 2019, 19:23 PM
We're excited to announce that Everdry Waterproofing is the title sponsor of the 2020 Indianapolis Home Show, happening January 17-26, 2020 at the Indiana State Fairgrounds. This innovative company will have three booths at the show. Before you visit them, enjoy our brief interview with representation Bruce Cutler.

Please describe your products and services.
"Waterproof basements and crawlspaces. Repair cracked foundations and encapsulate crawlspaces. We offer three different methods of waterproofing."
What are your best home and garden tips for the season?
"Make sure your downspouts are extended away from the home and you have proper grading."
What are your featured items this season?
"We are giving away a $500 gift card at the end of the home show to Home Depot/Lowes/Menards. We are also giving away T-shirts or backpacks if you fill out a drawling card to win the $500 gift card."
What are your home and garden pet peeves?
"Starting on any project without doing proper research first. I always have to redo something if I do not do the research first."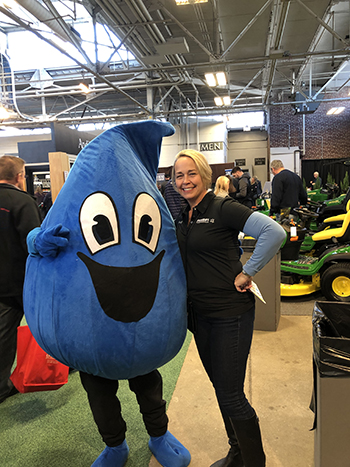 What is the strangest client request you've ever received?
"To place animal and rodent traps in a crawlspace while doing an inspection to try and catch the wild animals that were getting in there."
What is your favorite part about being in the Indianapolis Home Show?
"The energy on the weekends. The special guests that come and speak to people on the stages."
Is there anything else you think folks should know about your business?
"We are the largest waterproofing company in Indiana. We offer multiple solutions for your problems. We give you a free print out of all of our inspection findings and a free air report test of your basement or crawl space."
Don't miss your chance to connect with hundreds of trusted home experts, including Everydry Waterproofing. Get your Indianapolis Home Show tickets today and get ready to make your dream home a reality.