Make a year's worth of sales in one weekend!
Meet your new customers at the Indianapolis Home Show. Qualified homeowners attend the show annually seeking helpful advice, solutions and new products for their next renovation, décor or landscape project.

The Indianapolis Home Show features high-interest exhibits, high-profile experts and the latest trends to bring in customers who are ready to move ahead with their home improvement projects.
EXHIBITOR SPACE RATES
10' x 10' $2,599
10' x 20' $5,198
18' x 20' $6,800
20' x 20' $7,556
Direct Sell Rate $250 per 10'x10'
Corner Rate $250 per corner
Exhibitor Listing $199
New Exhibitor Marketing Package $100
Exhibitor amenities package:
Standard pipe and drape (8' high back with 3' side walls)
Company identification sign (11" x 17")
1-500 watt electrical outlet
24-hour security
Exhibitor identification badges(number of badges depends on booth size)
Parking Passes
Promotion
Show Guide listing (if contract is received by deadline)
Website listing
VIP Tickets (number of tickets depends on booth size)
Discounted admission tickets
Other Advantages
100 hours of exposure in front of qualified customers and prospects
Professional on-site management
Aisle carpeting
Non-union facility
Newly renovated buildings
Count on Marketplace Events to produce a successful event for your company and for consumers!
Featured Exhibitor Testimonial: 2023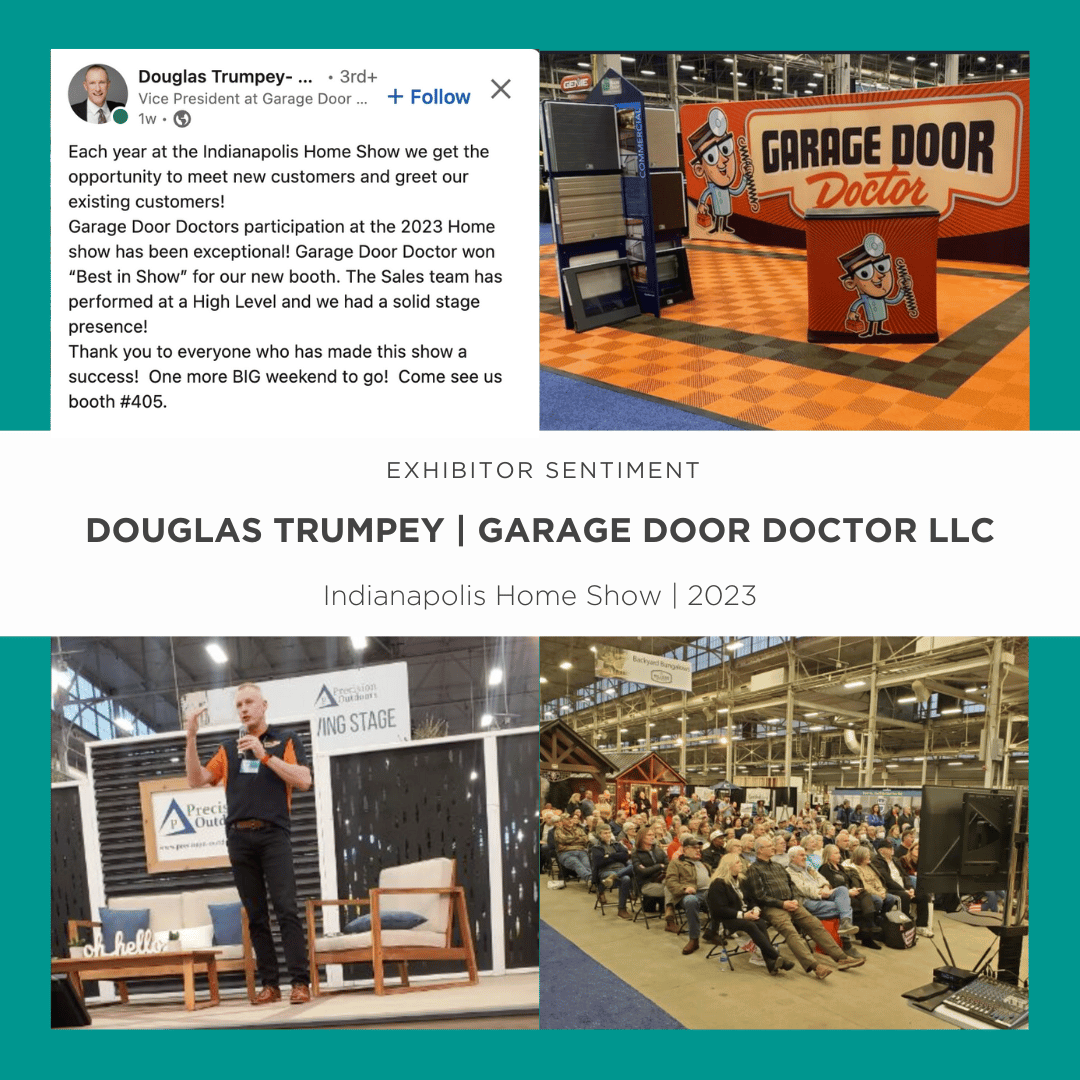 Receive a free booth quote