Custom Container Builder Builds the 2023 Centerpiece Home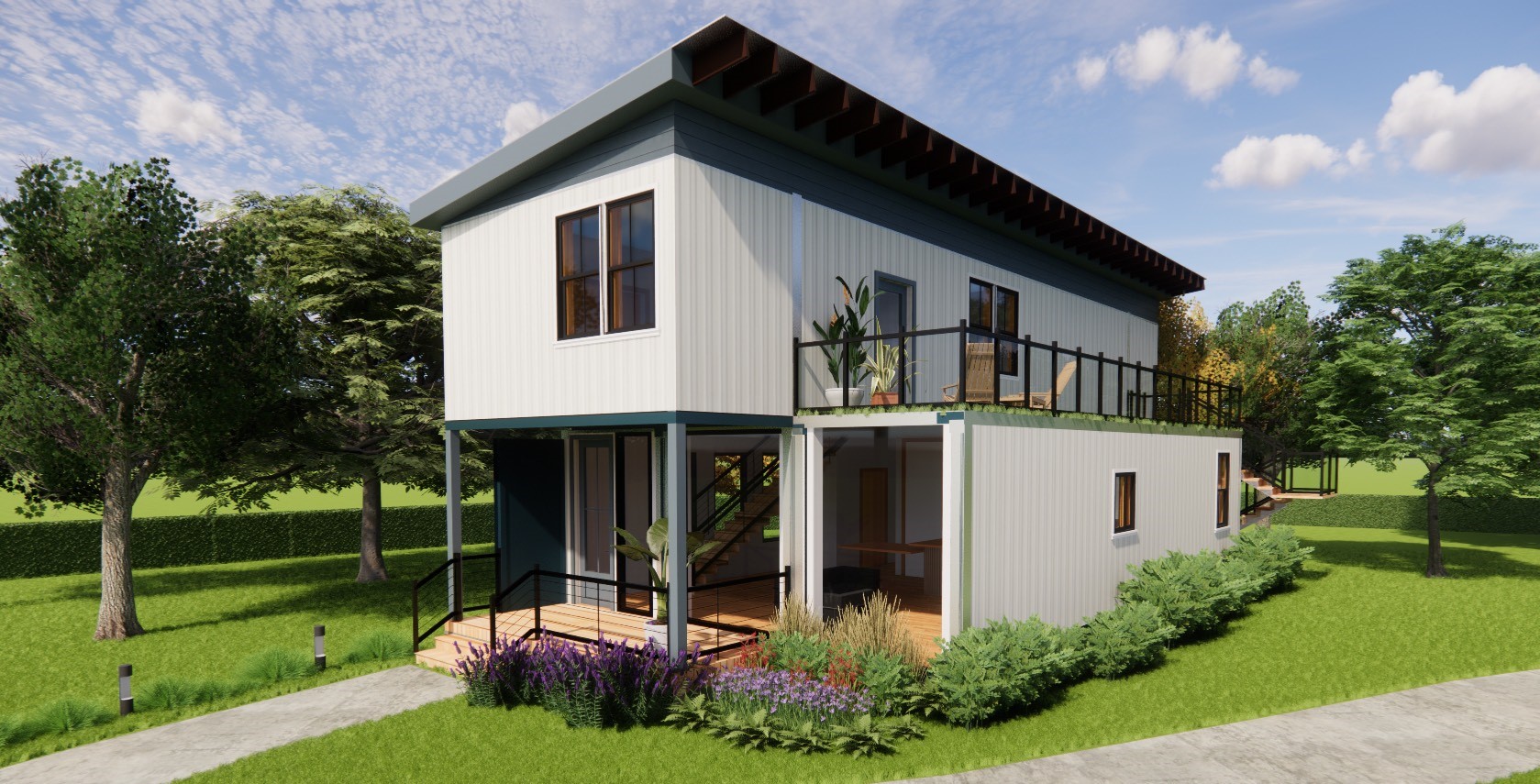 Indianapolis Home Show Back for its 101st Year, Custom Container Homes is the Builder for Centerpiece Home
A brand-new development has arrived at the 2023 Indianapolis Home Show — one you won't be able to contain your excitement for! Custom Container Builders specializes in building with shipping containers to ensure long-lasting homes for the first-time home buyer, the move-up buyer and the luxury buyer. They are building a customized, 1,808-square-foot, two-story home for this year's Centerpiece Home. It will include four bedrooms, 2.5 baths and a front and back porch along a balcony. Outside the home will be a poolside casita - a small container cottage - with a pool!
"When building a container home, you don't have the limitations of a stick-built house, so that allows for more creativity and more openness in the container build," said Custom Container Builders Managing Partner Mike Lewis. "These shipping containers are made to be wind and watertight, making them extremely durable and offering a structural strength and integrity superior to wood. A container home can also be built 30 percent quicker and with a reduced construction cost than the custom stick-built house."
Centerpiece Home Interior Designer
Custom Container Builders interior designer, Kacy Irwin will be taking inspiration from De Stijl art movement, based on straight lines and bold, often primary colors for this year's Centerpiece Home. "While the palette on the inside won't be in primary tones, they will be bright with adventurous pops of color," she said. "I find those artworks to be happy, and I wanted to create a fun home that would make people smile."
They will be creating an open-concept living room that flows directly into the kitchen along with a master bedroom on the first floor. Then a floating staircase made of wood and metal will lead guests up to the second floor. Plus, don't miss a unique mud room featuring a dog washing station and laundry room!
Centerpiece Home Landscaping
JMT Landscape Group will create and customize the landscaping for the Centerpiece Home, designing and building both the hardscape and landscape elements.
"We are going to focus on a modern look to complement the container home, with angles, geometric shapes and vertical elements to raise up the whole space," said JMT Landscape Designer Principal Tyler Schnell. "That will make it easier to see in and around the house as you move out onto the balcony and then out to the casita and pool. Plus, there will be a fire feature and patio space with a bar and other amenities."